I've helped author Ingegerd Johansson in turning her paperback book Hilma into an ebook. It is formatted for iPhone and Android and free to download here. To install it you right click the file, and save it to your hard drive. Open iTunes and click and drag the file into your library and then sync per usual with your iPhone or iPad.
Download Hilma.epub (in swedish)
This is free to download while we decide if we should upload the book to iTunes Store book section and if we should to the same on other platforms.
[slideshow]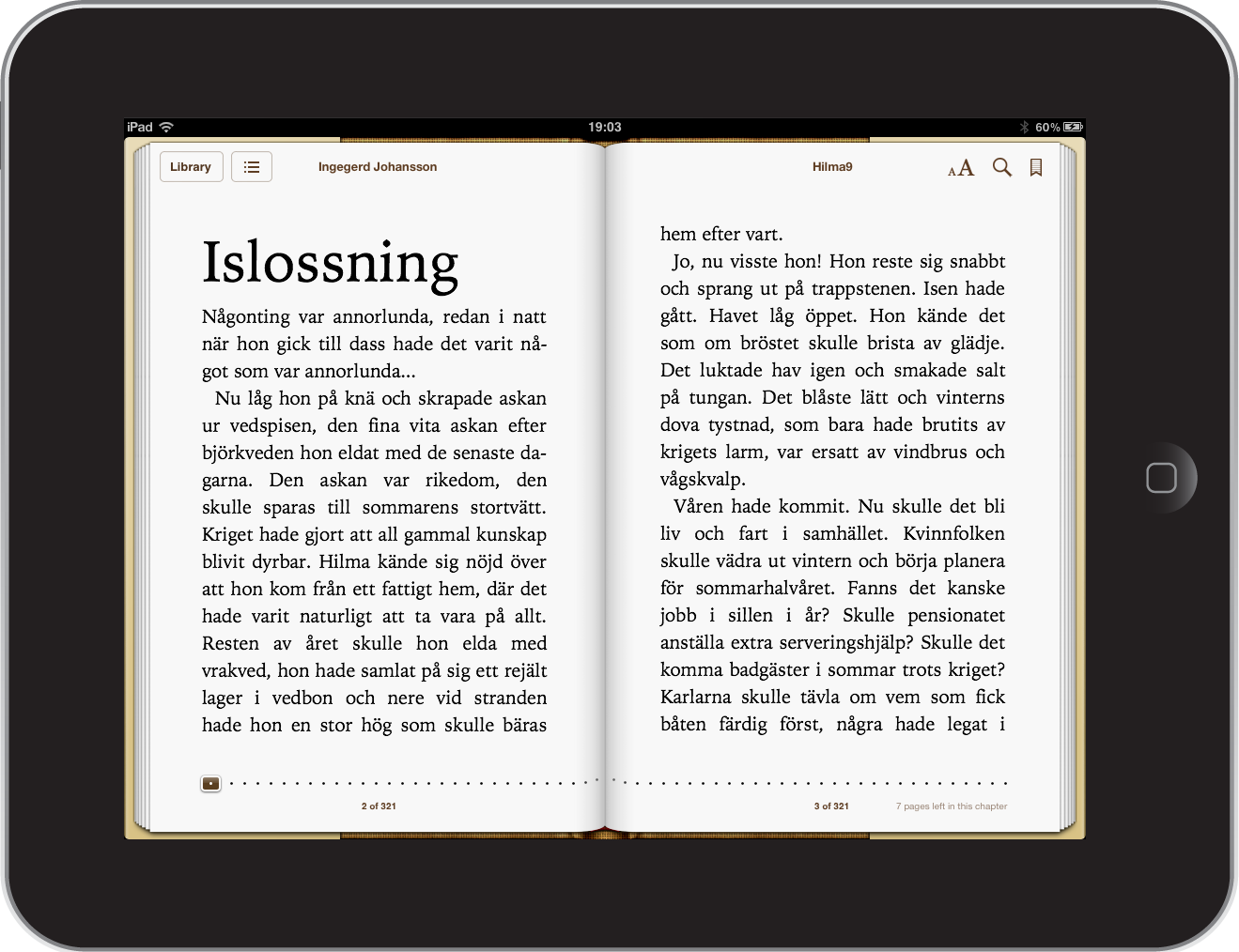 [/slideshow]